How do you know when you are your own worst enemy?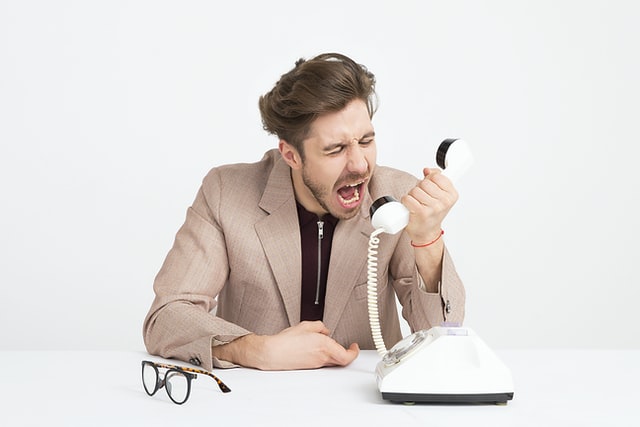 "A negative mind will never give you a positive life."
People tend to be quite talented at explaining away, ignoring, or, frankly, being completely oblivious of their shortcomings.
There is a whole list of ways humans do this, which they called Défense.
You may be familiar with some of the mechanisms, such as denial, repression, regression, Intellectualization etc.
In fact, you may use some of these excuses yourself. But what you don't realize is how these Défense mechanisms could be harming your career by holding you back from promotions, successful relationships, and skill building.
1.       You Feel Angry Often
You can probably all think of someone you've worked with who criticizes every single thing about his or her job. Or maybe, you tend to do that. Maybe you're constantly irritated by the things your boss asks you to do or your co-workers' input during meetings. Everyone has bad days every so often, but the warning sign comes when you have a sad day everyday.
People who advance in their careers don't wallow in anger. They focus on their ultimate goals—like advancing up the career ladder—using their anger as a catalyst to accomplish something or make a change. Then they get back to being curious, energized, happy, creative, thoughtful, and productive.
2.      You Find Yourself Making a Lot of Excuses
you may rationalize things away. You may blame everyone and everything around you—this person's lack of experience, that person's failure to follow through, another person's attitude, or even the bad weather—for your shortcomings.
But really, what's the likelihood that it's always someone else's fault that you don't follow through, finish on time, stick to a budget, meet your deadline, or otherwise meet your responsibilities?
When things go awry—as they often will—people who are successful in their careers are solution-focused, rather than problem-focused. They examine what went wrong and figure out how to improve the next time. They see challenges as opportunities, and they dive in with enthusiasm to tackle them.
3.      What to Do Next
Maybe you recognize yourself in one or more of these descriptions. Now what? The answer is both simple and complex: Ask for help. Successful people don't gain success alone.
They know they are as imperfect as the next person. They work on improving. When they need help, they ask for it. Consider these suggestions: Seek Feedback, Find a Mentor.
4.      Repeatedly—Been in Trouble
Getting in trouble once doesn't necessarily mean you have a problem. But being in trouble repeatedly—like receiving verbal warnings or write-ups or getting—is a reliable indication that you're ignoring significant issues in your career and therefore aren't advancing as you should.
People who get ahead aren't immune from running into some trouble, but each time they experience an issue, they learn from it, so the problem doesn't repeat itself.
Photo by Icons8 Team on Unsplash (Free for commercial use)
Image Reference: https://unsplash.com/photos/r-enAOPw8Rs
Recent Posts

Sudarshan Chakra symbolizes the centre of creation and

Amid the coronavirus pandemic, an artist made the

Organize your kitchen cupboards properly and neatly so
What's new at WeRIndia.com