Why renting things can be more beneficial for you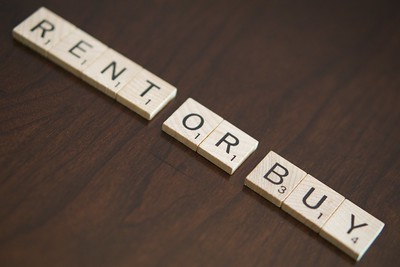 Have you bought things and then discovered how much more you need to pay to maintain the thing? Or how much dent the EMI is causing to your budget? (Which you completely sidelined when buying it). Buying high-end laptops and mobiles that claim to have the latest features are a dead investment. This is because the latest technology you are holding in your palms will be old technology in the future. In this scenario, you will either sell it at a dirt-cheap price or sometimes you may end up with nothing. This is where renting can save you. You can simply return the mobile phone or laptop you took on rent and get another high-end model.
Pick what you want!
There are endless options to choose from when it comes to hiring. You can rent what you may not be able to afford. This means you can have access to the latest swanky stuff, and you do not have to settle for less.
Pay lower than an EMI
Buying a laptop or a mobile phone requires you to shell out a considerable amount of money. If you decide to take the EMI route, you will be spending a certain amount every month which includes the interest rate. The good news is that the monthly rent you pay will be lower than your EMI.
Offers flexibility
Getting a mobile phone on rent offers you a choice of returning it whenever you please, in contrast to paying EMIs, where you will have to keep paying till the entire amount is paid back. For example, if you and your roommates rent a laptop for watching Netflix together, and one of your roommates is transferred to another city. If you cannot afford to keep the laptop, you can return it.
Relocating? Renting is the best option for
If you are moving to a new city for a short assignment, you do not need to buy everything to set up your place. This will simply add to the expense of moving back where you will have to shell out money for moving back. If you are starting a new business, it is better to get laptops for rent in the beginning so that you can reduce the cost of operations.
Renting as a concept is new in India. However, many people are discovering the joy of renting stuff. This is especially true of things that may get outdated soon. With technology moving at a rapid speed, your electronic devices are sure to be obsolete.
Recent Posts

Shabnam Ramaswamy from West Bengal is an inspiration

The caravan is designed with three levels,

During his two-day trip, US President Donald Trump
What's new at WeRIndia.com