What Diseases are Covered Under National Health Insurance?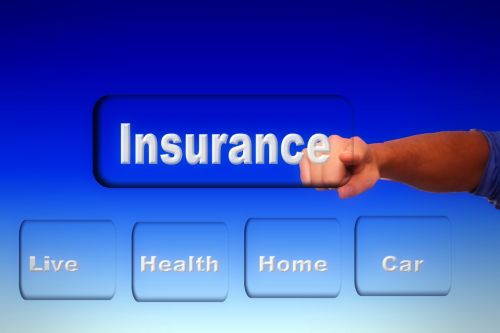 Health insurance policies are basically to get coverage from the daily illnesses to major life taking diseases which cause an enormous hole into your pockets that will drain your gathered wealth. National Health insurance is one such gem in the insurance sector that gives uncompromising financial coverage for small as well as precarious diseases.
From time to time we witness new diseases that flourish and establish its roots among the national population of a country. While some critical diseases are caused due to unhealthy habits and lifestyle of various human beings.
If you are anxious and worried about your future medical problems, the National Health insurance is like a blessing for you that can erase all the health insecurities from critical illness. National insurance company is a government-owned company that holds an air of trustworthiness among its customers and strong determination to serve the policyholders.
National Insurance company has a list of health insurance plans that cover critical illnesses of various nature. The National Insurance has five health insurance plans that have distinct benefits and include a different range of diseases that vary from age to age and generation to generation.
Availability of optional rider for extended coverage from critical illnesses
National Health Insurance provides a benefit of riders which can enhance the value of the policy and can easily be attached to the existing national health insurance plan. The rider is available under each health insurance plan of the company.
Critical Illness Rider: This rider can be purchased on the payment of additional premium along with base policy premium. The diseases that are included under this rider are-

Permanent Paralysis of Limbs
Stroke Resulting in Permanent Symptoms (haemorrhage, infarction of brain tissue etc)
Major Organ/ Bone Marrow Transplant
Kidney Failure requiring Regular Dialysis
Multiple Sclerosis with Persisting Symptoms
Open Chest CABG
Blindness
Cancer of Specified Severity

Pre-existing Diabetes/Hypertension: Another optional rider designed especially for extensive coverage for the treatment of Diabetes or Hypertension from which the insured is suffering at a time when the national health insurance policy is purchased. The insured will get reimbursement of expenses incurred over the treatment of any of the following Diabetes/ Hypertension illness-

Diabetic Retinopathy
Diabetic Nephropathy
Diabetic Foot /wound
Diabetic Neuropathy
Diabetic Angiopathy
Internal Bleeding/ Haemorrhage Diabetic
Cerebro Vascular Accident (for Hypertension)
Hyper/Hypoglycemic shock
Hypertensive Nephropathy (for Hypertension)
Coronary Artery Disease (for Hypertension)
Internal Bleeding/ Haemorrhage (for Hypertension)
However, there are some diseases that are included by National Insurance under covered without any additional cost are-
Cataract
Hernia
Hydrocele
Congenital internal disease, Benign prostatic hypertrophy
Piles, Fissure/Fistula in anus
Polycystic ovarian disease
Non-infective Arthritis
Fissure/Fistula in Anus
Pilonidal Sinus
Gout and rheumatism
Hypertension and Diabetes
Surgeries of the gallbladder, bile, genito-urinary system, varicose vein, intervertebral disc.
Hysterectomy and calculus diseases
All these ailments or diseases highlighted above are covered after a waiting period of 2 years under any of the National Health Insurance plan.
While diseases like Benign ENT disorder, Tonsillectomy, Adenoidectomy, Mastoidectomy, Tympanoplasty are covered after one year after the policy has been brought and came in effect.
So, this is a whole bunch of benefits that a policyholder receives after purchasing National Health Insurance. The diseases listed above under certain conditions will help the insured as well as his family to survive an illness without being financially devastated from the expensive medical treatments.
The insured will get proper in-patient hospitalization for any of the listed disease detected by the medical practitioner. The insured for the treatment will get the facility of Room, intensive care unit, Anaesthesia, blood, oxygen, operation theatre, surgeon, anaesthetist, consultants, specialist, ambulance, etc.
To claim the reimbursement of the expenses incurred on the investigation and treatment of diagnosed illness/ critical illness, the insured have to gather all the related documents like diagnostic reports, consultation notes, discharge summary, claim intimation form, Pharmacy bills and receipts etc. After the documents are clustered, submit the same to the claim centre of National Health insurance and they will examine each and every document meticulously. The decision of acceptance of the claim will be communicated to the policyholder after all the required documents are submitted.
The claim for the critical illness will be paid within 30 days of the time period in regard to IRDA rules and regulation for claim settlement of health insurance policy.
Image by:- kalhh (pixabay.com) (Free for Commercial use)
Image Reference: https://www.needpix.com/photo/547318/shield-arm-insurance-life-insurance-car-insurance-health-insurance-hand-note-individual
Recent Posts

Everyone who has a passion for traveling across

Delhi is one of the most pollution-affected cities
What's new at WeRIndia.com