Top Reasons to Consider While Buying a Dash Cam in India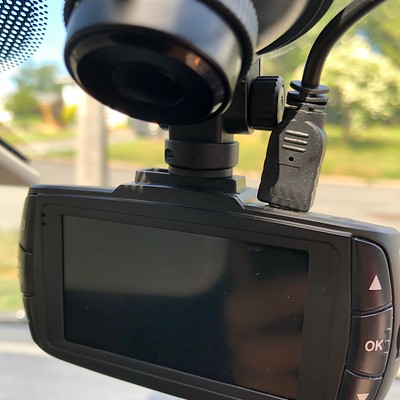 In the present time, car owners are giving more importance to safety over cost and mileage. Keeping the security of the car in mind, dashcam in India have become increasingly popular because of its numerous benefits.
The primary purpose of the dashcam is to carefully record any detail that can be used for a variety of purposes, both outside and inside the vehicle. That being said, here is a more in-depth insight into some of the essential reasons to consider while buying a dashcam in India:
Perfect Solution for Worried Parents
Are you concerned that your child may take your car for a ride, even though you have repeatedly forbidden them to do so? If that is the case, then the dashcam is undoubtedly the best solution for you. With the help of a dash camera, you will be able to record the inside and the outside of your car and know if your child sneaked out in the car or not. There is some advanced dashcam in India that also sends real-time alerts during such situations.
Also, buying a dashcam in India is ideal if you are regularly lending your car to your friends or relatives, or if you want to see what happens when you drop off your vehicle at the local mechanic. Your vehicle may be one of your most valuable assets and thinking about it, and its integrity is perfectly normal.
To Keep a Check on the Chauffer
There are two reasons why people prefer hiring a chauffeur; one is to uplift the luxury quotient of the car, second for your comfort. Nonetheless, in your absence, one can never be sure of whether the chauffeur is misusing the vehicle or not. There are times when chauffer's detour for their work or sleep in the car with the ac on. To be worry-free about these small things, a dashcam must be fitted in your car to give you real-time alerts of such irresponsible behavior.
Record the Memoirs of Road Trips
Do you intend to change your road trip into a memorable journey that you can see over and over again, every time the nostalgia kicks in? If so, then a dashcam is a significant investment that will help you turn your road trip into a great experience and memory that you will enjoy over the years. You can quickly turn your journey into an adventure if you're a creative person – all you need is a bit of skill and creativity and a high-quality dash camera that won't let you down during such road trips. So, pack up your stuff, set up your device, and you're ready to go!
Ensure Car Safety & Keep an Eye on It
You've must have heard a lot about parking accidents that lead to car damage. You can keep an eye on your car when you are away with technological advances like dash cams. There are a few dashcams in India with a dual-camera feature that allows them to record both inside and outside of the frame. Therefore, dash cam helps you if any mishap happens with the car or if someone hits your car when parked and takes off.
You have several dash cameras to choose from, from the low-end ones to high-end, state of the art cameras that have add-ons like a color display, time and date stamps, two lenses as well as a color display. However, the best option is to go for a dash cam in India that comes along with a GPS tracking system. This advancement takes the security of your car a notch higher once such a reliable dashcam that comes with a GPS tracking system is KENT CamEye. This device bridges the gap between a vanilla dash cam and a GPS tracker. So, drive comfortable and be worry-free with KENT CamEye!
Image Credit:– "Leader" by Paulo O is licensed under CC BY 2.0.
Image Reference: https://www.flickr.com/photos/brownpau/48632467218
Recent Posts

Gokul S cleared the UPSC exams in his

7 Sister Crafts works with local artisans and

A man in Karnataka celebrated his house warming
What's new at WeRIndia.com