Recover Your Room Heater With These Cool Tips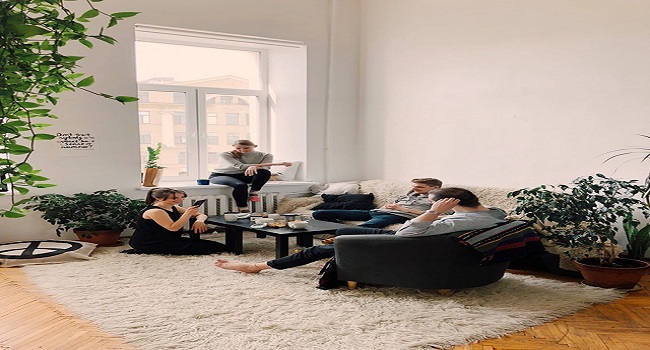 The days are now smaller and nights are bigger. Yes, the winters are here accompanied by the chilly winds in evenings and nights. The temperature is dropping and people are seeking out the ways to stay warm. Out of dressing in layers, having warm food or staying active, Room Heater has become the best possible and comfortable way.
Science and technology are making tremendous strides and room heater is one of their exceptional home appliances. They are designed to fight the chills and stay warm. Nothing can beat the bliss of jumping inside the blanket, turn on the heat and enjoy the warmth.
Heaters are mainly of three types – Convection, Radiant, and Oil-filled room heaters. These heaters differ from each other based on technologies used to provide warmth. The best room heater in India will keep you and your loved ones warm and cozy throughout the winters and it is a good investment.
What is the importance of a room heater?
The present room heaters are flooded with several features. They are well-equipped with blower and convection technology which helps to maintain the normal oxygen level of the room. Also, they come with a special shockproof body that ensures the safety of everyone. Moreover, they are affordable hence won't disturb your budget. Some of the other advantages of the best room heater in India include –
Easy to clean.
Better comfort.
It helps in controlling room temperature.
Produce no smoke.
It does not involve flame.
No air contamination.
Better than traditional systems of heating.
Next, let's move on to how you can improve the effectiveness of your room heater and how you can maintain your room heater. Let's begin!
How can you improve the efficacy of your room heater?
Take a look at some of these handy tips for improving the effectiveness of your room heater to prolong its life.
Thermostat included
A thermostat makes sure that your room heater isn't overloading itself. There are two types of a thermostat in a room heater – digital or analog. You can set the desired temperature as per your level of comfort.
Adjustable wattage
It is recommended to opt for a room heater which has a wattage regulator. You can adjust the wattage according to the size of your room. If the size of your room is small, then you can lower the wattage. However, if your room has the right kind of insulation, then your room will warm up at the same time as any large-sized room. Good insulation and lower wattage results in less electricity usage.
Insulated areas
While using a room heater, close off/insulate the area which is to be heated. This reduces the workload of a heater, warms the area faster and saves you a lot of electricity. Hence, you save additional bucks while perfectly utilizing the appliance.
Out of the three, fan heaters are taken to be one of the best options in the winters. It blows out the heated air and can cover the large spaces in no time. Also, when set at low temperatures, they do sufficient heating and save on electricity.
To increase the overall efficiency of a room heater, you can decrease the number of drafts in the room. Do so by closing all the doors and windows.
Tips to Maintain Your Heater
Now, so that you know how you can effectively use a room heater, we are going to write down a few tips you can apply to maintain your heater. Winters can be so severe that it can even affect the heating system. For a room heater to work smoothly, it is crucial to maintain it from time to time.
Monitor your heater properly


You need not go into the technicality. Just check and ensure that all wires look intact and there is no sign of damage in the wiring. Replace the damaged wire if any.
Clean your heater properly
Take a cotton cloth and clean your heater of any dust or debris with soft hands. You can also go for a vacuum with a long nozzle attachment to clean the areas which are hard to reach. Also, replace the dirty filters every one or two months.
If there is any leakage in the ductwork, it can lessen the efficiency of your room heater. If the seal around the feeds, going directly into your heater, is not tight, it can form a backdraft. Use heat- graded foil tape for an easy fix.
Trial run before operating
Before you begin to use your room heater, give it a trial run. Turn on the power and allow it to run for five to 10 minutes. Check to ensure you feel the heat emitting from the system.
What are the safety tips while using the room heater?
While using the room heater, there are a few important things that you can't afford to miss. The list includes as follows –
Switch off the heater at regular intervals. Do not let it run continuously for hours.
Do not touch the heater with bare hands.
Do not insulate the room tightly. Keep half of the door open for maintaining the normal oxygen level in the room.
Keep the heater away from the kids and pets.
Maintain a certain distance between the heater and your bed.
Do not place the heater on a metallic surface. Keep it on a wooden surface instead.
Final Thoughts
There is no doubt in saying that room/space heaters can make life a little easier. It's a good home appliance if used carefully. K2 Appliances has put together different aspects to make you well-informed after making that inevitable purchase. If you are looking to buy the best room heater for winter, check our room heater buying guide today.
In case, you are searching for quick and reliable home services for your room heater, you can contact K2 Appliances. The experts will guide you with the most viable options.
Moreover, if you still need any information related to the room heater, drop a mail to K2 Appliances with all your queries. We would try our best to provide you with the most relevant and helpful information.
Have a pleasant winter!
Image Reference: https://www.piqsels.com/es/public-domain-photo-jpvmu ( Free for Commercial use)
Recent Posts

AABY intends to protect people employed in the

Mutual funds make an effort to meet the requirements

40-year-old S Sankari from Villupuram, Tamil Nadu, makes
What's new at WeRIndia.com