Personal Journal Writing: Choose a type of journal that suits you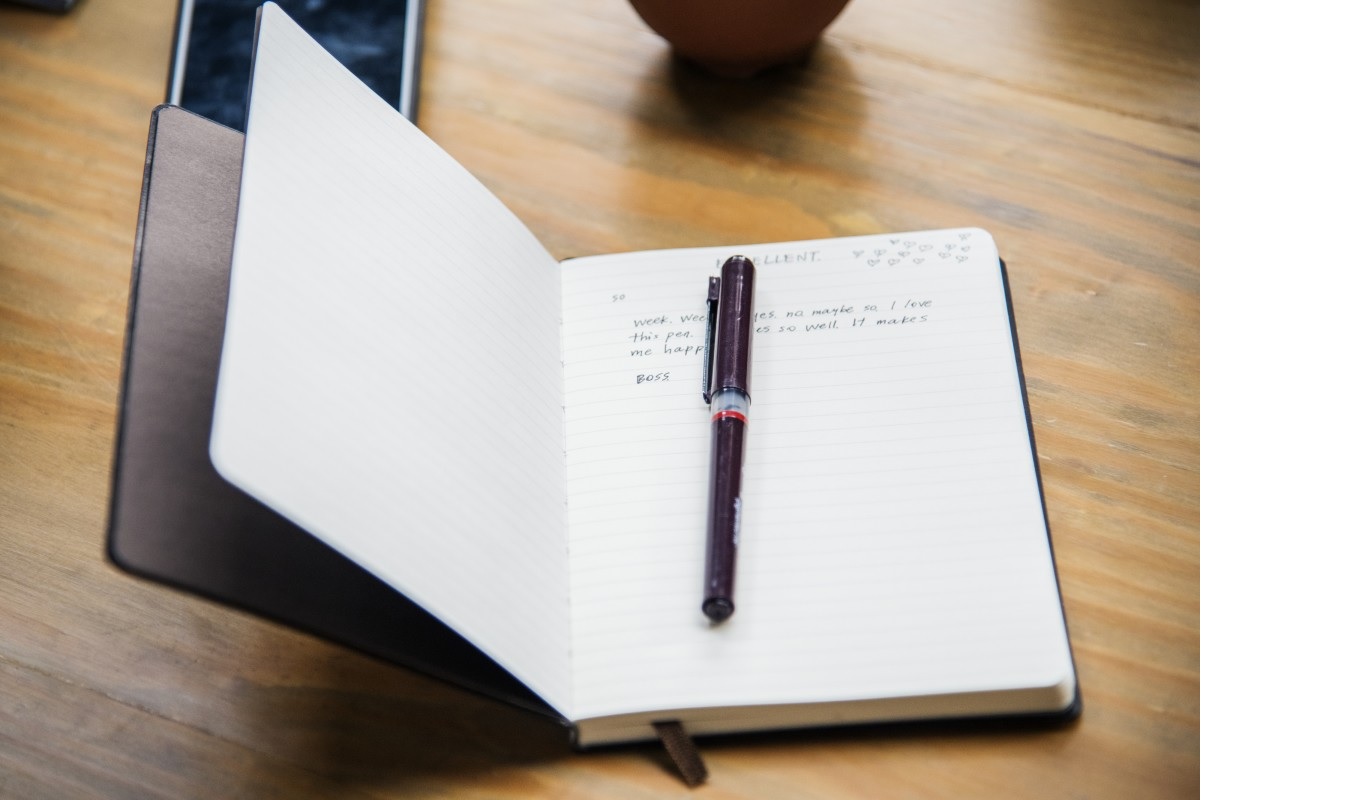 Sponsored Story
Personal journal writing may be more fun than you know.
Maybe you had a diary when you were a kid, but those times are long forgotten.
Now that Internet and electronic devices have become a big part of our lives, who would think of committing their expressive writing to paper? But the fact that you are a grown person now doesn't mean that there's no point in keeping a personal journal.
Quite the opposite; its usefulness is more than obvious. You know why? Because by keeping a journal, you:
Improve your memory (when you write about some events in your life and analyze them, you adopt a habit of noticing the smallest details);
Improve your writing skills (the more you write, the better you get at it; a skill you will definitely need for your essay writing);
Structure your thoughts;
Learn to describe your feelings and emotions correctly;
Give yourself an opportunity to relive moments you've experienced long ago.
There are many types of journals – and there are many ways to keep a journal that depend on your personal preferences. After all, journaling is something very personal, so it's you who decides how it looks. But let's see what types of journals are most common. Who knows? Maybe one of them is what will really work for you.
Companion journal
That's the type of journal you may know from your childhood – a diary you trust with your feelings and experiences. Your best friend you can tell anything. It never gets old. Keeping this kind of journal makes it easier for you to analyze your own thoughts and feelings and find solutions for some of your problems. It's that type of journal that will show you your past self after many years and make old memories come to life in bright colors.
Happy journal
This one is your treasury of the brightest, nicest, most wonderful moments. It's quite easy to keep a journal like this: you just write down at least 5 nice things that happened to you during your day. Thanks to this type of journal, you will be able to notice positive things around you more often – and keep those great memories for a long time.
Literary journal
After you read a book, you always have lots of thoughts and feelings you want to keep, some favorite details you really want to share and go back to after a while. That's what a literary journal is for. Keeping it is quite simple: write down a name of the book you've read, author's name and the date. Write down all the favorite quotes and some thoughts of your own related to what you've read. This type of journal allows to analyze and structure each book you read. This way you get a synopsis written by you personally that tells you what this specific book gave you. The great thing is this doesn't require any professional writing, as at https://essay.online; this journal is for you only.
Traveler's journal
Every trip to whatever destination leaves a great many of feelings and memories. Unfortunately, many of those memories fade with time. Good news is you can actually preserve most of them by keeping a traveler's journal and taking notes about many colorful moments and adventures you've met on your way. Write down a date of your trip, some information about the country you've visited and the places you've seen or sights that impressed you the most. Don't forget about the people you've met too! Here's a journal writing advice: add photos and some things that would remind you of your travels (for example, train tickets).
Art therapy journal
This type of journal doesn't have any clearly defined size or format. Only you decide what to put in it. It may be photos, collages, drawings, captions, notes. Anything that helps you convey your mood, thoughts, feelings, creative writing ideas. Create a picture of the future as you want to see it or just make a plan for a day. This type of journal is for your creative inner self.
Reminder journal
A great tool for time management that will help you to organize your schedule. Write down your goals for the nearest future and determine the ways of achieving them. You can write an hourly schedule for the next day, highlight the most important parts and mark those that have already been completed. This way you'll feel that all things are under your control and see how much you do every day and what things you've achieved so far.
Ideas journal
It's better to always keep this one at hand, just in case you get a sudden idea or insight when you are in a subway or do some shopping. You can write down any ideas that come into your mind, even if they seem impossible. Who knows how life will change for you? Maybe some idea you had three years ago will come to life.
It doesn't matter which type of journal you choose, as long as it work for you. Besides, why not have it all in one? Life is multi-colored, and your journal is just a reflection of a complex personality that you are.
Image Credit:- CC0 Public Domain (Free for commercial use)
Image Reference: https://pxhere.com/en/photo/1434343
Recent Posts

Careerwill is a Delhi based startup

As the country is recovering from the second

Mysterious moving lights were potted in Gujarat. They
What's new at WeRIndia.com