What Kevin Durant Could've Really Meant in His Comments About India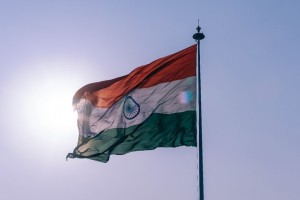 Photo credits to: Fancycrave
Golden State Warriors and USA basketball forward Kevin Durant expressed his apology about the comments he issued regarding his Indian visit last August. The NBA player was the subject of ire and displeasure in the Tweeter world for saying that the country is "20 years behind in terms of knowledge and experience" and for the way he referenced Taj Mahal. Durant reacted by asking for forgiveness, writing that his comments about the country wasn't meant to be taken for what it is, but on a deeper level of understanding. If this wasn't a direct tirade on India, as a nation, then what it could really be?
It could be a reference to India's basketball program, not on the nation itself
Durant said, "It's a country that's 20 years behind in terms of knowledge and experience." But he may not be intending that for the country itself, but its basketball program. In the 2015 NBA draft, India finally realized its dream of having a native player to step foot in the grandest stage of basketball, when the Dallas Mavericks drafted Satnam Singh Bhamara with the 52nd overall pick.
The country even aced its FIBA Asia rival, the Philippines, which is yet to produce a home-grown Filipino in the league.
But as of date, India, as a nation, remains as a cellar-dweller in the FIBA World rankings, owning the 53rd overall spot, while placing 10th in the Asia zone.
A lot of that has to do with basketball, not being the primary sport in India. Their program is yet to receive sufficient backing, and their young core of players still need to be further developed.
But that won't take away the little victories and progress that the Indian national team is experiencing. They have a decent group of guys who can compete at a high level, particularly Amjyot Singh, Amritpal Singh, Vishesh Bhriguvanshi, Satnam Singh, and other promising bench players.
A little more attention, science, and funding to their program can make India a force to be reckoned with in the hoops sport on the coming years.
Prior to his trip, it may be that Kevin just don't know anything about India
Durant already admitted that he first thought India like Dubai – filled with royal palaces and gold. Little did he know that India is a developing country, that has lots of upside in terms of putting up a solid and loyal market base.
India's population of 1.324 billion in 2016 rivals that of China's (1.379 billion). When businesses, particularly NBA teams, established a lasting impression and relationship with this country through visits like Durant's, it has the capacity to further take its profitability to a whole new level, through merchandise purchases.
But with what Durant said, that vision may have been wasted. There's sufficient ground why Indians are certainly enraged with what he said – it's because the country and its citizens have so much untapped potential to offer to the world.
.
Author Bio:
Stephen K. Millen has been a writer since ever since she could remember. He is now working as a Junior Manager for a marketing company. He travels a lot on his weekends, mostly on his bike. He writes for myhomeworkdone.net . His favourite niche includes business management, development communication and online.
.
Photo credits to: Fancycrave
Recent Posts

Watch the video which teaches how to decorate

Some people argue that bursting fire crackers is

Zee Learn is one of the top education
What's new at WeRIndia.com