How Online coaching helps aspirants preparing for various government exams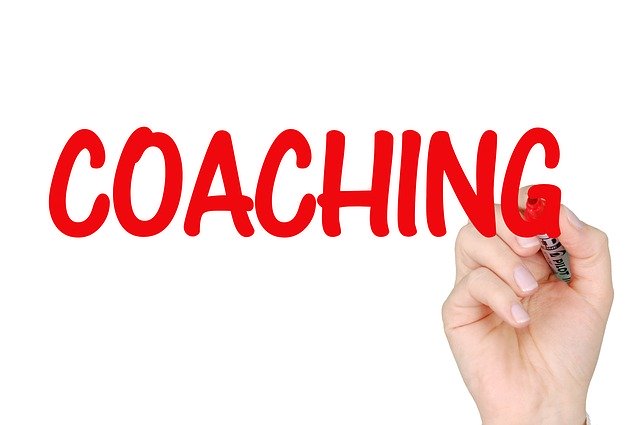 Students preparing for any examination today, whether it is a school assignment or a competitive exam like GMAT, JEE or NEET or for a career in government like IAS, banks or post office, they have access to a plethora of resources available online that can help them succeed. In the last 10 years, online learning and platforms that provide coaching online have taken shape and have helped several thousand students who do not have access to good quality teaching faculty and learning centers in their city. In this article, we will be focusing on how online coaching platforms have helped students preparing for government examinations in particular.
In India, working for a government institution like a bank or in the police services or in a post office or as an IAS officer has been a dream for many, especially for people in tier II and tier III cities. But sadly, these small cities & towns do not have adequate resources such as good teachers, coaching centers, and the right guidance that students need. It is because of this reason students from tier II and tier III cities are forced to move to big cities like Delhi and Mumbai to access great quality coaching institutes who claim to have the right strategy in place for students to crack the government exam that they are preparing for. This, of course, was the the case before the birth of online coaching platforms.
Since internet penetration and the availability of smartphones have skyrocketed in the last 10 years, we see almost every household with a mobile phone with reasonably fast internet speed. Online coaching platforms are reaching out to this segment of the population by giving them the convenience to study and access good quality educational content from the comfort of their homes. This saves them the trouble of moving to a big city, looking for accommodation and the cost associated with it, staying away from their families, adjusting to the pressures of competing with city-bred
students, which can be quite overwhelming and unnecessary while preparing for an examination.
It is a popular belief that Delhi is the IAS coaching hub of India. Students across the country quit their jobs and pack their bags to move to Delhi to fulfill their dream of cracking the UPSC examination. But in the last five years, the online learning space in India has seen the growth of several startups that provide IAS online coaching.
With the advantage of learning services being online, students can access all the material, question banks, mock tests, previous year papers, exam hacks, and tips at one place. They are not alone in this journey of clearing the exam. They have mentors, teachers, previous year toppers and achievers and a strong peer group with whom they can interact constantly. This online coaching environment allows students to learn at their own pace, pause and resume lectures and study during the day or the night according to their convenience. Since every student learns at a different pace, is most productive at different times of the day (or night), online coaching provides a solution to this problem. Students can learn at their own pace in a non-judgemental environment.
With all these advantages that online coaching platforms provide, they demand one and only one thing from a student: dedication and not losing steam in their preparation. Since students are preparing for the examination in a familiar environment (their home), it is easy to get distracted and derailed from their path. Students often complain about not being able to balance their work and studies together. But with a focused vision and keeping in mind the goal that they wish to achieve, students can leverage online coaching services to the best of their potential. Online coaching platforms have shown successful results in their method of imparting educational services. This, of course, is a two-way streak, but students who have signed up on platforms like Toppr and StudyIQ have successfully cleared SSC CGL, Bank PO and Railway entrance examinations.
As a student, it is important that you understand the learning style that best suits you. If online coaching has worked for you in the past, then it may not be a bad idea to give it a go, in case you are planning to sit for a government exam. You will get access to their course material, mock tests, and will be provided with an analysis of previous year papers that can help you succeed in the exam. If you prefer classroom teaching and learning with peers, then you must choose that as an option in order to clear your exam.
Choose wisely and choose right!
All the best!e IAS online coaching
Image Credit:- Image by Pete Linforth from Pixabay ( Free For Commercial Use)
Image Reference: https://pixabay.com/photos/coaching-business-success-2738523/
Recent Posts

Dropshipping business is legal in the country.

Jaipur couple launched a startup, Flhexible, to sell

Watch the viral video in which a biker
What's new at WeRIndia.com