Here's How You Can Save More When Buying Group Health Insurance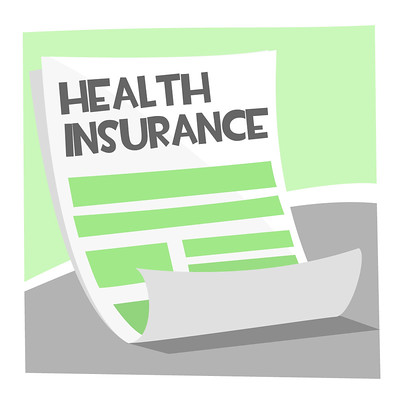 We are living in a world where there are high chances of contracting diseases due to various causes which range from possible infections, air and water pollution, and finally due to stress and unhealthy lifestyle. Increases in health issues have resulted in an exponential rise in medical treatment costs. Take cancer, for example. In the last nineteen years, the cost of breast cancer treatment in India has gone by up from 1.5 lacs in 2000 to 6 lacs in 2019, an increase of 300%.Barring the affluent, most of the population doesn't have sufficient savings to afford such high medical expenses.
Therefore, it is advisable to have financial security against medical contingencies in the form of health insurance.
In case you are a business owner, your responsibility to look after your employees is critical for your business well-being. To help protect them against medical emergencies, you can buy a group health insurance policy. With group health insurance in place, you can not only increase your attractiveness as an employer, and improve employee retention but also make sure that your employees are happy and financially secure.
Here are some tips that will help you get the best group health insurance while saving more in the process:
Compare Plans
In India, there are various group health plans offered by several insurance providers. It is essential that you compare plans to make sure that you have the best possible group insurance coverage. You can purchase a group health insurance policy based on factors such as the number of employees and the industry type or work environment.
Moreover, you can choose a policy that offers a reasonable premium cost and helps maximize your tax benefit.
Negotiate Cost
Once you have narrowed down your options, it is time for you to get the best deal on your plan. As a potential consumer, you can compare plans based on offered discounts and premium rates. Here are a few points to consider:
· If the number of employees working in your firm is large, you can ask your group health insurance provider to give you a discount on premium rates.
· You can ask for discounts on premium rates if the majority of your workforce consists of people below 40 years of age.
Make sure that you make these questions part of your criteria for deciding which health insurance provider offers the best deal.
Buy Online
Over the years, most insurance providers have shifted from offline to online channels. Buying insurance online is hassle-free, quick, and allows you to make well-informed decisions.
Buying group health insurance policy online is not only secure but also cost-efficient. If you buy a group plan offline, it often carries a higher premium and the process will take a longer time than an online purchase.
Take Help From A Professional Group Health Insurance Advisor
While comparing policies online, there are chances that you may miss out on certain policy features or benefits of your group plan. To avoid this you can take help from a professional insurance advisor.
You want the best for your employees – buying a proper group health insurance policy is just the beginning. Take help from a good insurance advisor to buy a group plan that meets your needs and budget. A reputable insurance broker such as SecureNow offers quotes from different group health insurance providers so that you can choose the best health insurance coverage for your employees.
Image Credit:– "Enrolling in Health Insurance" by Wellness GM is licensed under CC BY 2.0.
Image Reference: https://www.flickr.com/photos/130100316@N04/15726293894
Recent Posts

99Pancakes clocked revenue of around ₹7 crores within

Jayapalan bought a lottery ticket for ₹300 from

The central government said that women would be
What's new at WeRIndia.com