Here's How to Choose the Best Car Insurance Plan for Your Vehicle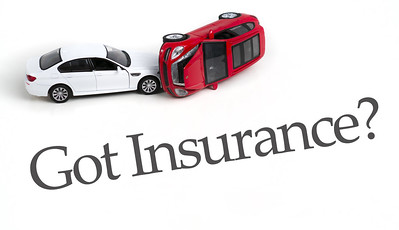 While buying a car, you give so much thought on choosing the best car model, color, and features. Same as this, you need to research in-depth before buying a car insurance policy for your vehicle. Doing this is crucial to get a protection cover for your car to avoid possible financial losses due to accidents, theft, or calamities in the future.
A comprehensive car insurance policy comprises a third-party liability cover, own damage component along with additional riders such as zero depreciation and engine protection.
Here's how you can ensure you buy the rightmost car insurance cover for your vehicle:
Compare Policies Online
With a variety of car insurance plans available in the market these days, it often becomes difficult to reach a buying decision. The facility of online comparison is of great help in identifying the best car insurance policy. You can assess the amount of your coverage and know the approximate premium quote for each plan in a hassle-free manner.
You can compare car insurance plans from various insurers and select the one that offers you maximum value for money.
Check For The Insurer's Reputation
While choosing a car insurer, it is of utmost importance to ensure you know about the brand's reputation and reviews from its existing customers. This gives you an idea about its reliability and service. It is crucial to analyze the credentials of the insurance company, including the number of years in the business, distribution network, customer service, and its functioning, claim settlement statistics, and customer reviews both online and in person.
Before picking up an insurer for your car insurance, you must also look into its history to make a prudent decision.
Include Add-Ons As Per Your Needs
With the rise in number of accidents in our country, a regular car insurance policy may not suffice. So, you must customize your car insurance policy and include add-ons according to your needs. This implies that if your insurer provides pre-existing packages and is willing to customize them as per your needs, you should opt for the customization option.
Adding riders such as depreciation reimbursement, roadside assistance, consumable expenses, no claim bonus, and more can make your policy more personalized.
Prefer Buying a Plan Online
There are many advantages of purchasing a car insurance policy online. It is imperative to do a significant amount of research before finalizing the right coverage. You can do all this in the comfort of your home with the online mode of buying car insurance. Pick a policy that fits your budget as it is a necessity, not luxury.
Buying vehicle insurance online is reliable as there is less chance of fraud due to the absence of a middleman. You are directly in contact with the insurance company; hence, there is no fear of manipulation or incorrect information. Also, you save money on the agent's commission you may have to pay in case of an offline purchase.
Also, it is crucial to read through your car insurance policy documentation thoroughly. This will help you get a clear idea of the insurance coverage offered by the plan and the exclusions.
To make your driving experience safer, reputable insurers such as TATA AIG offer car insurance policies that ensure financial security in times of damage to your vehicle due to natural calamities or human-made calamities.
Choosing the right insurance policy protects you against the legal liability of a third party's permanent injury or death due to an accident along with damage caused to any surrounding property. So, be safe by selecting a suitable insurance cover for your car wisely.
Image Credit:– "Car Insurance" by Pictures of Money is licensed under CC BY 2.0.
Image Reference: https://www.flickr.com/photos/pictures-of-money/17123248749
Recent Posts

Ice apple is loaded with many vitamins like

Banks disburse a higher amount to buy new

The Delhi Traffic Police issued a circular stating
What's new at WeRIndia.com