Gifting trend for the wedding guests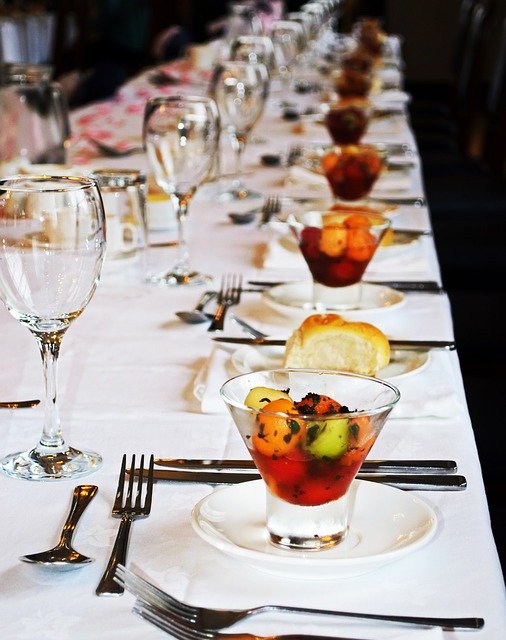 When you decided to have a wedding, the world seemed to spin a little faster. You found yourself with a thousand things to do. And as you expected, your friends and family stepped up to help. Running errands, helping with vendors, the and endless lists of other things.
You know you want to do something for them that is unique and will show them that it was not an afterthought. The latest bridal trend is one that will melt your heart. Grow them wildflower plants. It is easy enough to find clay pots or any other container you wish to use. You will need potting soil and low-growing wildflower mixture.
You don't have to have a green thumb to makes little beauties grow. You can order small packages of wildflower seeds and have your names and the wedding date printed right on the package. Tuck a personalized package of seed to the plant you grew for them and you have the perfect thank you gift.
It is the year of the flower!
If you want to know anything about what's trending for weddings, head over to Azazie.com.
This year the flowers are big and bold. They are fully bloomed and they have a lot of greenery. The bridesmaids are carrying smaller arrangements that match the bride and flower halos are on their heads. Why all the fuss about flowers? Because these beautiful arrangements are being carried by women in wearing very light pastels. Light pink, gray, smoky blue, and sometimes a light yellow. Women carrying bold flowers while wearing understated and elegant pastel floor length gowns is a breath. What a lovely frame for the bride.
Wedding Gowns
This is an anything goes year for bridal parties. We have here the top three, but there are thousands of choices.
The brides are wearing lots of lace on a form fitting gown. The sweetheart top is an elegant touch. A twist on this gown is the mermaid dress. Having the wide ruffle at the bottom of the dress helps to camouflage imperfections in the bride's figure.
The second choice is the traditional wedding gown that gathers at the waist and a very full shirt. This look is embellished in pearls, crystals, and lace.
The third choice is a risky and sey selection. The entire gown is sheer. The dress is completely sheer with lace applied in specific areas. The dress usually is long sleeves, and has a high neckline. The gown reaches the floor.
Brides are all about trains. It doesn't matter if it short or cathedral length as long as you would like. Wraps and capes are in and they make some lovely outdoor wedding photographs.
You need some color
As we pointed out, the flowers are the focal point. But the bride and the bridesmaids need a splash of color. It can be a bright ribbon belt, the color of the shoes. Other ideas are black gloves and black capes. Of course, all these things are optional. As we said, it is an anything goes kind of year.
Image by PublicDomainPictures from Pixabay (Free for Commercial use)
Image Reference: https://pixabay.com/photos/wedding-wedding-guests-guests-groom-72180/
Recent Posts

Jaipur couple launched a startup, Flhexible, to sell

Watch the viral video in which a biker

Visarjan is the ritual of immersing the idol
What's new at WeRIndia.com