Debt Management and How To Make It Easier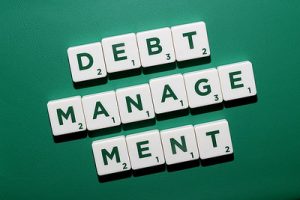 *Sponsored
For most people, debt is an essential part of life – and death, apparently: data suggests 73% of American consumers die in debt. The world of owing money can be a scary one, and not just when dealing with bookies.
Borrowing money can be a great thing that helps propel you forward professionally, but it can also be laden with trickery that leads you to a den of seemingly endless financial strain.
It pays to investigate different loan options, so don't go with the first choice you find just because you want to get the process over with.
Below, this article will shed light on debt, consolidation, and how to keep owing money from ruining your life.
Debt Consolidation Explained
When you consolidate your debts, it involves packaging several high-interest debts into one lump amount with lower interest. This is a strategy that works best for people that are handling a manageable amount of debt and simply want to simplify the process. To attach a numerical estimate, this works well if your total debt is not greater than 50% of your income.
Consolidation might also make sense in the event that you have several credit cards with interest rates running from 18.99% to 24.99%. If your credit is good as a result of making payments on time, you might be able to snag a consolidation loan at 7% interest, which is a fraction of the constituent rates. All things considered, this is a pretty good deal.
Student Loans
.
The funds you owe for college are among the most positively impacted by debt consolidation.
By seeing how you can refinance student loans, you can likely reduce the amount of money you owe each month so you can live more comfortably while still chipping away at your loans.
Best of all, comparing rates among lenders will not affect your credit score.
.
.
When Consolidation Is Not Recommended
If the amount you owe is relatively small and you expect to pay it off within six months to a year, consolidating probably isn't worth it. If your debts amount to more than half your income and calculations show you won't be able to pay it off in five years, consider looking into debt relief.
Other times, debt settlement is less than ideal, as the settlement companies will require a large cut of the savings in exchange for their negotiations with creditors. Filing for bankruptcy is often less expensive and quicker.
However, you should beware that declaring bankruptcy has serious long-term implications, hence its bad name. It can hamper your creditworthiness and bleed into your finances from several different angles, potentially affecting your employment, insurance, or even where you can live.
Other Tips For Getting Out of Debt
Apart from consolidation, there are plenty of strategies and tips you can employ to help dig yourself out of debt. The advice below will explore ways to keep your financial footing and help bring the light at the end of the debt tunnel within reach.
Figure Out Which Debts To Pay Off First
.
Usually it's a good idea to get rid of credit card debt first.
This is because they often carry large interest rates.
Likewise, place the credit card with the highest interest rate ahead of the other credit cards.
Alternatively, you could opt to get rid of the debts with the smallest amounts owed first simply to trim the total amount of commitments right away.
.
.
Beware of Predatory Loans
Perhaps you have heard the term "predatory loans" before, which refers to lending tactics that intentionally conceal the downsides of the deal and highlight the parts that make it superficially attractive. These types of loans will often target people who are in a time-sensitive financial bind, such as those who have lost their jobs or have a medical emergency.
Steering clear of predatory loans by fully understanding all the terms to the agreement is a good rule to live by. Don't let any lenders try to convince you that their deal is the best one to be found. It's your right to shop around and find the best option for your situation.
Use an Emergency Fund To Cushion Yourself
It's a good idea to have even a little bit of money saved to cover unexpected or emergency expenses that show up every now and again. Start with a small, manageable goal of $1,000 in savings that you don't touch. Then, over time, build the amount to reach around a half a year of living expenses. This will give you some good leverage if you ever get into an accident or health complication unexpectedly.
Create A Payment Calendar
It pays to be organized, especially when it comes to debt payments.
Even the smartest people among us fail to remember important dates, especially when there's many of them.
Create a strategy for yourself on a monthly basis which paychecks will go towards which debts.
In the case of debt, failing to meet a deadline potentially brings serious consequences, so it benefits you greatly to have a recurring, systematic approach to your monthly payments.
.
.
*Sponsored
Recent Posts

Mohanan's family, including Rocky, have all been moved

The trainers at the Police Training College in

The Center said that releasing the convicts of
What's new at WeRIndia.com