What Contributes to Students' Innovative Thinking in the 21st Century?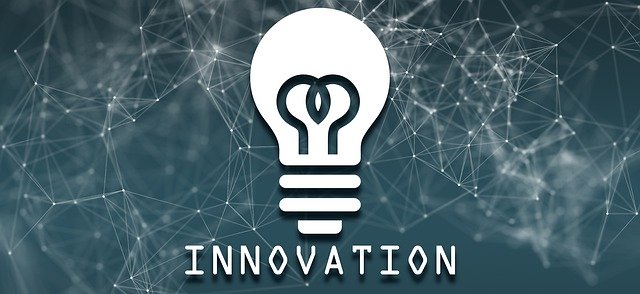 Modern education places much emphasis on developing innovative thinking skills. By acquiring them, students can deal with real-life problems after graduation.
Factors that Support Innovative Thinking in the 21st Century Classroom
These days, we are witnessing an increase in demand for innovative and creative thinkers. Since education plays a significant role in the way students solve problems later in their lives, knowing how it can prepare them for the innovation economy is absolutely critical. Let's take a closer look at the factors that can contribute to the development of innovative thinking skills in students in the modern-day classroom.
Using Technology in Learning
There is evidence that the incorporation of technology in teaching can greatly increase the effectiveness of the learning process. The adoption of mobile technological devices, such as tablets, not only helps students improve their understanding of the subjects but also ensures effective communication with their classmates and instructors. It also makes it possible for them to easily access learning materials provided by the faculty, as well as submit completed assignments online.
Clearly, modern technology makes studying more engaging and exciting by improving collaboration between the participants of the learning process. Apart from letting them acquire technology-based skills, it also enhances their collaborative and research capabilities. Thanks to that, they can significantly increase their ability to solve difficulties they may encounter inside and outside the classroom.
Adoption of Advanced Teaching Techniques
Methods that instructors adopt also have a significant impact on the shaping of their students' thinking skills. For instance, developing foundational skills in students by focusing on STEM (science, technology, engineering, and mathematics) disciplines ensures that they are more prepared to face challenges later in their lives.
Besides, the abandonment of the one-size-fits-all approach allows instructors to customize their lesson plans. Normally, students are divided into visual and auditory learners, which means that tutors should take into account their individual peculiarities while creating personalized instructional approaches. Teaching methods can also focus on developing practical and soft skills through emphasizing the need to approach the learning process more creatively.
Building a Culture of Innovation
School administrations are increasingly making emphasis on developing innovation, creative, collaborative, and entrepreneurial skills in students. Early exposure to these concepts in both local and global contexts is done with the help of posters, guest speakers, career days, or guest speakers.
The developing of the said skills is encouraged through rewarding individuals who demonstrate them. These actions are different from the awards that are based on academic performance. Overall, the innovation culture focuses on giving students opportunities to express their ideas and opinions, identify ways to implement positive changes in their environments and collaborate with others in decision-making.
Active Learning
Instructors use active learning methods to ensure that students remain engaged in the creative and innovation process. These techniques include the development of games, songs, concept maps, and study guides to make sure that students remain immersed in a thinking environment. Instructors also rely on active learning techniques such as a combination of class time and hands-on activities to solve specific problems, as well as roundtable discussions.
Additionally, students participate in relevant fieldwork to make sure that they go beyond their comfort zones to enhance their capabilities.
Multidisciplinary Collaboration
Student innovativeness results from the collaboration of instructors from different disciplines. Such an approach helps enhance the delivery of teaching and learning by making it more practice-oriented. Besides, faculty members can identify various challenges that affect them individually and share ideas on how to overcome them.
Ideally, it is a continuous process in which faculty staff collaborates to transform things. School administrations support their instructors with the necessary resources and technology, thus enhancing communication and providing regular feedback.
Emphasizing Regular Practice
There is evidence that students benefit best from innovation when they are given a chance to acquire some hands-on experience. Consequently, they can derive even more benefits if their instructors make emphasis on such aspects as careful listening and personal communication.
Overall, it should help them identify their natural strengths and areas where they require some improvement. It is essential to ensure that every student has a specified role to avoid statements such as 'who can write my essay for me?' They will also be fully engaged in innovation if they are encouraged to conduct regular skills audits to track their progress.
Conclusion
Developing innovative thinking skills in students requires instructors to seek alternatives to giving high grades. They should ensure that learners think creatively and independently both inside and outside the classroom. The above factors are critically important for ensuring that students have a conducive environment in which they can cultivate and nurture innovation.
Recent Posts

If you are feeling distressed either due to

The government created an email ID through which

Staqu launched a new thermal camera.
What's new at WeRIndia.com