Buying A Term Policy? Consider These Dos and Don'ts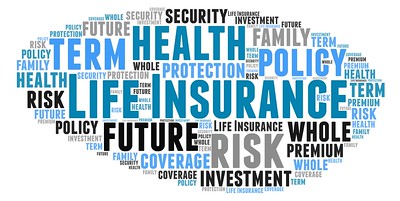 Purchasing term insurance is one of the most significant financial decisions you will make in your lifetime. Why having term insurance is so important? Because your dear ones depend on it during the most difficult times in their lives.
However, like most buying decisions, people often get confused while buying a term plan. Questions like "What is to be avoided while selecting a term plan?" or "Which plan will suit me the best?" keep on revolving in their minds. To clear such doubts, in this write-up, we would like to share the Dos and Don'ts of buying term insurance.
It would ensure that you get the best value 'Life Insurance Term Plan' out there and avoid some of the most common mistakes.
Do's:
Deliberate and Ask Questions Before Buying
Before settling for any life insurance term plan, ask your insurer as many questions as you have, even if the questions sound stupid.
Start by knowing all the necessary details of the plan from its premiums to sum assured and premium paying term. Ask what is covered and what are the exclusions. Put simply, sign on the dotted line only after you are completely satisfied with the answers.
Consider Adding Riders to Your Term Plan
What are riders? Consider this- If term insurance equals to pizza, then riders equals to the additional toppings on the pizza crust. Just like how the toppings make your pizza extra tasty, riders make your term plan more comprehensive!
Therefore, think of adding riders like critical illness and accidental benefit to your term plan. These riders will take care of financial emergencies arising out of untoward events like critical illnesses and accidents.
Research and Compare all the Plans
Having an idea about various term plans offered by different insurance companies can help you save a good amount of premium. Also, an apple-to-apple comparison will only give you a clear idea as to what is more beneficial to you.
Therefore, before opting for a particular term plan, make sure you have compared other similar options.
Don'ts:
Don't Buy Insufficient Cover
It's important to buy the cover you actually need. And for that, you must spend time determining what that figure should be. However, while buying term insurance, most individuals fail to consider their expenses like car loans, personal loans or home loans and end up buying an insufficient cover.
Further, while considering the future expenses including their children's education, they fail to account for inflation. Remember the aim of term insurance- "To safeguard your family's financial future in your absence". An insufficient cover could affect this.
This can be avoided by using term insurance calculator provided by insurers like Max Life Insurance. These calculators help in determining the approximate amount your family will need in your absence, while also considering the inflation.
 

Don't Pick a Shorter Insurance Term
You might end up taking a term plan with a shorter tenure just to pay lesser premium. However, this decision may cost you more in the long run. How?
If you outlive the policy and your term insurance ends, you may require buying a new plan. However, as you grow old, your premiums would increase, thus, making the purchase at a later stage costlier. Further, if you are not in best of your health, you might be denied a new term plan altogether.
 Don't Disclose Wrong Information
Wrong or incomplete disclosure of information is another mistake that can have a negative impact. Therefore, before you buy your life insurance term plan, ensure to take care of the principle of 'Utmost Good Faith'.
Meaning, let your life insurer have all the details of your health and medical history. So, if you are a smoker, mention the same in the application form. Or if you have a pre-existing disease, let your insurer know. Doing so will prevent a potential claim rejection in the future .
Wrapping Up!
To conclude, it is essential that you have all the information about your term life insurance plan and are aware of its terms and conditions. Further, you must also inform your nominee about the same and hand over the necessary documents.
Remember that buying term insurance is a decision about protecting your loved ones and securing their financial future. So, take your time, get the right advice and buy the best-suited term plan!
Image Credit:- "Life Insurance" by EpicTop10.com is licensed under CC BY 2.0.
Image Reference: https://www.flickr.com/photos/182229932@N07/48333007522
Recent Posts

While the lockdown continues in few Southern and

If you find a long queue in front

49-year-old Munmun Sarkar lives in Siliguri.
What's new at WeRIndia.com