Best way to prepare current affairs for IAS exam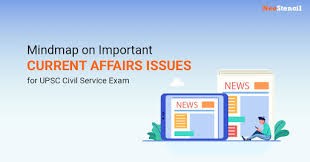 UPSC Civil Services Examinations are conducted to recruit several IAS, IPS, IES, IFS, IRS officers in our country. The CSE is commonly known as the IAS exam because the highest rank holders get the chance to be an IAS officer. Indeed, it is one of the most prestigious jobs in India that every student is aspiring to get in their life. However, cracking this job isn't that easy and requires a lot of endeavour in the form of hard work and dedication. Among the various subjects included in the IAS curriculum, current affairs have a significant weightage in totality. Reading newspaper daily can thus, help the students to build up a knowledge base of what is happening around the outer world.
Not only current affairs are vital for IAS exams, but it is equally important if a candidate is making preparation for any other competitive exams. Current Affairs as a topic is a little relaxing compared to the other sections. Here the aspirants only have to keep themselves updated and stocked with the latest happenings, events, and issues around the corners. In contrast with other subjects in IAS exams, current affairs can be really very scoring if students put an extra effort to work on it properly. Therefore, we suggest you some of the best ways to prepare current affairs for IAS exams:
Reading newspapers and magazines: If any candidate is making preparation for IAS exams, then it is mandatory for them to read newspapers and magazines on a daily basis so that they are aware of what is happening around the world. Newspapers and magazines are prime sources to gather information on current affairs. The competitive scale is quite high for IAS exams, and naturally, the questions asked in the current affairs segment won't be an easy catch. In case of a newspaper, an aspirant must make a regular habit of reading it; otherwise, he may lag behind over a period of time. Magazines are published mostly monthly, weekly, bi-monthly, quarterly, etc. An assortment of news and information are collected in these magazines, and a candidate can get the new edition of his particular choice. Both of these are the initial source from where a student can get details and prepare for current affairs segment.
Social Media: Social media can be a curse or a boon for an IAS aspirant depending upon how it is being used. If a candidate uses it for entertainment purpose and invests more time for entertaining and socializing with people around, then he is wasting his precious time to study. On the contrary, if he is utilizing it wisely, then he can take lessons from it and make preparations for his IAS exams. Like all other topics, the current affairs segment can be studied online as well. To stay relevant in the field of IAS preparation, candidates need to join proper groups, forums, the community in social media where they can collect information on current affairs and even participate in discussing related topics. There are also several youtube channels and websites that can be followed by a student to pick the news and information on a daily basis.
eBooks for Current Affairs: With the advent of the internet now it is possible for the aspirants to get access to quality study materials. There are some eBooks specially designed for the purpose of guidance in current affairs from where students can make preparations for their IAS examinations. The books are tailored in a user-friendly manner and cover the entire events and happenings in a particular year from around the globe. Additionally, these books include all questions that are discussed in detail to get a clear understanding of the matter moreover they have framed one-liner questions for a quick revision.
Cumulating information from PIB: This another vital source from where a candidate can fetch information for his current affairs preparation for IAS examinations is the government website of PIB. All information concerning government policies, decision, change in a particular policy, etc can be fetched from here. Latest updates on a decision by RBI, ministry of finance, and various other departments are published on this website. Students should check this website on time to time basis to get the information at a stroke.
Don't select too many sources: While it is important to follow different mediums to establish a proper base for your current affairs, but one must be wise enough not to select too many sources at a time as this may create disorganization in the study preparation. Follow some selected sources and stick to them so that the preparation doesn't get messed up.
Work dedicatedly: Getting success in the competitive exam isn't an easy task. An aspirant must be dedicated and hardworking if he wishes to clear the IAS exams. Thus, he needs to sketch a separate time frame for current affairs preparation, follow the schedule, and work accordingly on it. This will fuel up their chances to get a remarkable score in IAS entrance examination.
Make notes: Collecting information for current affairs is the primary thing a candidate should do. But, apart from collecting information, it is equally important to make notes on the daily current affairs so that it will be easy for them to revise at the last moment. Besides, it is not possible for anyone to remember all the things they had studied during a day. Also, it will clutter the current affairs preparation made by a candidate, and therefore, it becomes a priority to organize the information in a note format so that they can get a readymade glance at any point they look for it.
As every year passes by, the scenario becomes extremely challenging and competitive for candidates to deal. The aspirant must have an idea regarding the type of questions that can be asked to them in the current affairs segment of IAS examination. They need to make
preparations accordingly and devout time in reading newspapers daily. Also, they need to accumulate information from other sources to stay updated for current affairs preparation. Unlike other subjects, there are fewer hassles in dealing with current affairs. Scoring marks can be easy if candidates dedicate time to this subject and do the needful consistently.
Recent Posts

Dropshipping business is legal in the country.

Jaipur couple launched a startup, Flhexible, to sell

Watch the viral video in which a biker
What's new at WeRIndia.com