5 Practical MBA Essay Writing Tips for Students from India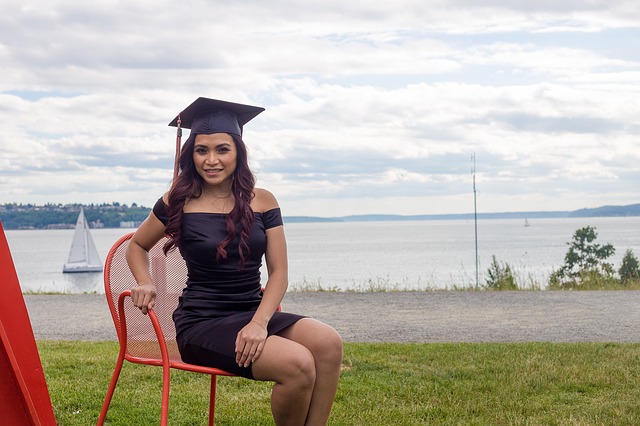 More than 550 000 of Indian students study abroad. More than half of them study in the US and Canada. Almost 50% of another half study in English speaking countries, such as the UK, Australia and New Zealand. There are students attending colleges and universities in Oman, Germany, Ukraine and other foreign countries, but most of them study in English. It means that the ability to write academic papers in this language is the crucial skill for up to 90% of Indian students studying abroad.
Year after year more Indian students try to get the highest diploma in modern business — MBA. The biggest challenge of the MBA is the dissertation, but before you even get there, you have to learn how to write MBA essays first. Here are some practical tips on how to deal with essays at this level. Some of them might seem obvious to you, but it is only because you might know somewhat more than an average foreign MBA student.
Tip #1. Use only up-to-date information
It sounds like the most boring advice you can get online, but it works, and you should follow it. Business world changes very fast and MBA professors and supervisors often differ from those in college and even in some universities. Most of them have very serious field experience and they will no if you use the outdated information you didn't check for validity. Of course, there are papers written about some historic events in business and economics, but even writing a paper about the Great Depression you should make links with the current events. Make sure you check every fact and don't use only information from the first pages in the Google search.
Tip #2. Don't use business essays from the open databases
It is a complete "no go" if you truly want to get your MBA degree. In academia, in general, such essays are hardly acceptable for the variety of reasons. First of all, most of them are fully plagiarised, used for thousands of times, Turnitin contains the whole passages from them, so it is obvious that employing information from such online texts may harm your education process greatly. Even if you don't get expelled, you will be known as a violator of the honor code. If you require some instant help with the MBA essays, you should consider addressing writing experts online, rather than just copy-pasting some information from the open sources of the lowest quality.
Tip #3. Use grammar and anti-plagiarism checkers
You can use free ones or paid ones, but it is better to use several options to check one paper. There are lots of online applications, but using them, make sure that they don't save your texts. For example, even the pre-paid version of Turnitin should be used carefully because many students online claim that it saves essays and later might show your text as plagiarized. As for grammar checkers, it is better to pay for a professional one once a year, as it will give ideas not only on grammar but on style as well. We can't recommend some specific one, you can read reviews online and choose the one which suits your requirements the most. However, don't trust any of them fully, and don't forget about the final check.
Tip #4. Sign up for the newsletters in your field
It is hard to overestimate the necessity of the up-to-date information. The easiest way to keep abreast is to sign up for the variety of newsletters in your field. Most of the students claim that research, finding legit sources and some engaging facts is a real challenge for them. Receiving up to 10 letters each week, save them in the separate email folder, and write down the topics in the separate document. This way you will be able to find the needed information in several minutes after receiving the assignment.
Tip #5. Make extra last minute check
Even if you are an exceptionally diligent, attentive and careful student, you shouldn't neglect the last minute check. Start with references, and make sure every source cited within the paper is added to to the final "work cited" page. Later check the formatting according to the required style and make sure your essay has the core idea and it is easily understood from the first 2 abstracts.
Even if you follow only these tips every time you start preparing your MBA assignment, it will substantially benefit your final grades. It is easy to claim that all those online tips are hardly working and never to use them in real writing. Don't be this way, gather the most important and useful principles of writing and benefit from them. With half a million Indian students studying abroad, you should stand tall among them to increase your chances in the professional business field.
Image by Kristine A from Pixabay (Free for Commercial Use)
Image Reference: https://pixabay.com/photos/graduation-masters-mba-graduate-2613183/
Recent Posts

Many poor labourers from rural areas and small

Adwaith Krishna from Kerala created a train model

The world is currently dealing with the outbreak
What's new at WeRIndia.com