5 Interesting Things To Do In Panaji, Goa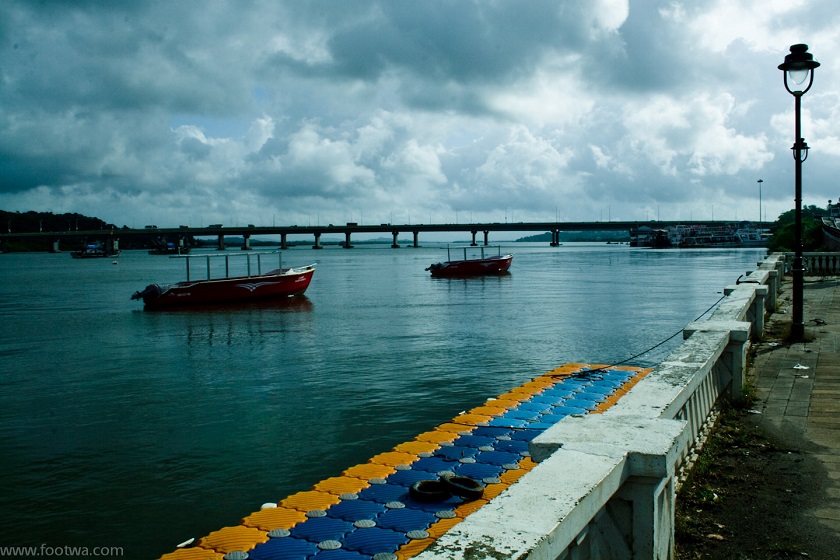 Panaji is the Capital City of Goa.
It is one of the smallest and most refreshing state capitals of India which lies on the banks of the river Mandovi.
It is also known as a Portuguese City and has become Goa's largest urban agglomeration with several tourists visiting this place every year.
The government of India has selected it to develop it as a Smart City which will attract more tourists to this place. There are several Interesting things which a person can do in Panaji.
Few of them are listed below:
1. Sightseeing:
Start your day by sightseeing Panaji's endless beaches.
Sightseeing will refresh both your body and soul. One of the closest beaches to Panaji is Miramar Beach.
This beach is 3 kilometers west along the Mandovi estuary and it opens into Arabian Sea.
It is one of the commercialized beaches as well as the top tourist spot for the visitors.
Other than Miramar Beach, another closest beach to Panaji is Dona Paula Beach.
This is also one of the prettiest and peaceful beaches situated 9km southwest of Panaji.
You can also visit one of the most elegant and prominent church of this place which is Church of our Lady of Immaculate Conception.
The most interesting thing about this church is that it is painted in white color and has an enormous bell which was taken from a monastery situated in Old Goa.
2. Shopping
Shopping is the most important part of any outing.
Shopping in Panaji is one of the Interesting things to do.
Every kind of designer clothing, accessories and shoes are available at the fraction of the cost of European prices in the markets of Panaji.
Apart from designer clothes and accessories, Panaji's shopping market is also famous for local handicrafts, Indian antiques, embroidered items and jewellery.
So, one can definitely fulfill his or her shopping desires from the local markets of this place.
3. Outdoor Activities
One can stroll in fontaine or can explore the various churches build around the town. You can also take up some adventure sports at various beaches of Panaji. Just take a water scooter ride and float over the waves of beach.
The view of the Arabian Sea is stunning and breathtaking. Cool wind will sooth your mood and will make you smile.
Several outdoor activities which can be done here are listed below:
(i) High Seas Scuba Diving Trip – Scuba Diving will give you an amazing experience. You can make some new aquatic friends underwater. You will be surrounded by various aquatic species and it will be a divine experience for you.
(ii) Sunaparanta–Goa Centre for the Arts– This Centre was started by Dattaraj V. Salgaocar and is a non-profit arts education centre located in the Altinho hills of Panaji.  Several art exhibitions, workshops, motivational lectures are organized here which is like a treat for emergingartists.  The Centre consists of an open-air amphitheatre, an outdoor courtyard, art gallery, resource library for students of arts. Different classes and clubs like sketch club, visual art class for children, a children's Theatre Club, Open Studio etc are also there in this Centre which will help you in exploring the hidden artist in you.
(iii) Casino Carnival Goa– This casino is one of the most exciting places for the gambler in you. It is one of the premium casinos of this place offering high quality experience of entertainment and live gaming. This casino provides several numbers of fun activities for all age groups.  Various local as well as international artists from various domains perform here which are treat to watch.
4. Eating Out
Panaji is full of seldom eating out choices.
Restaurants here serve different cuisines starting from
local Goan cuisines, konkanese curries, several Greek
and Portuguese dishes to Indian food and Italian food.
You can also try specialties of Goan food like vindaloo,
Xacuti, prawn balchao which will give immense pleasure
to your taste buds.
Try splendid deserts from famous European bakeries and
confectionaries with little stalls by the seaside also.
.
5. Festivals and Events
Panaji is famous for its Winter Carnival which is one of the most important festivals of town. This festival was started in Goa in 1961.
Several performances of acrobats, clowns, dancers, jesters, fire eaters are done on the streets of Goa which attracts huge number of travelers to this place.
This festival is not restricted only to the day time, celebrations and various performances are carried out through the night also.
This festival is known for spreading happiness and joy among the people of Goa.
Panaji is a beautiful little town with red bricked houses, happening pubs and restaurants and various beautiful beaches where you can go for an evening walk with your loved ones, indulge in some water sports or shop for some antique pieces from the local markets.
Don't forget to try delicious Goan cuisines and deserts from European bakeries.
So, pack your bags and leave for Panaji right away, this beautiful town has much more for you!
.
Author Bio
Entrepreneur by profession, travel blogger by heart, Rohit Agarwal loves to blog to share his passion and experience for travelling.  He is also the owner of a website called TransIndiaTravels.com, where he writes about his travel experiences and different travel locations of India. He is also an active blogger at various travel related websites.
Image Reference: Google
Recent Posts

Staqu launched a new thermal camera.

Abighya Anand won many awards in astrology.

People are questioning how they are still alive
What's new at WeRIndia.com