20 Tips To Care For Your Precious Jewellery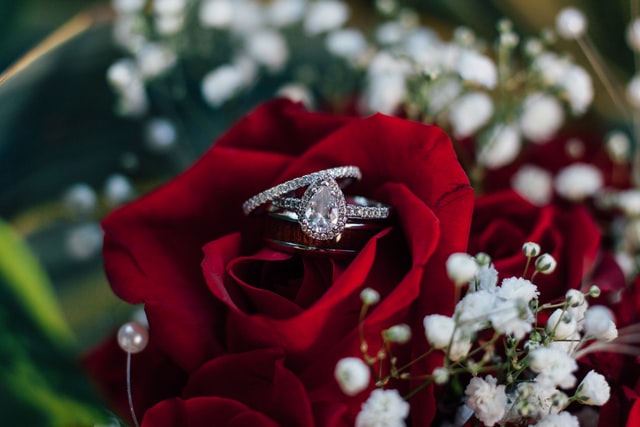 Some of us tend to get lazy and take precious things for granted once we have acquired them.
Precious jewels may mean the world to you but when they get damaged, cracked or tarnished, it breaks your heart.
If only you follow a few golden rules on caring for your precious jewellery, you can keep it safe for a long time.
After all, what's the point in buying jewellery if you can't wear it as often as you like, whether due to neglect or wear and tear.
There are simple and easy ways to avoid damage, tarnish and discolouration on your gold, silver, & other precious gemstone jewellery.
.
Tips on how to care for your jewellery:
1. After wearing your precious jewellery, be sure to wipe it off with a damp cloth.
Use cotton buds for crevices and intricate parts.
2. Keep your precious diamonds, pearls & gemstones away from chlorine, bleach & other harmful chemicals.
3.Always wear your jewellery after putting on makeup and perfume to avoid losing its colour and sheen.
4. Similarly, hairsprays, suntan lotion can cause discolouration too. Don't let your jewellery come in contact with them.
5. Avoid getting into hot tubs, pools or go swimming in your precious jewellery.
6. Do not go gymming or perform adventure activities like rock climbing, trekking, etc. wearing your expensive jewellery. Perspiration causes damage and also you might break or lose your jewellery.
7. Silver jewellery tarnishes easily. Have a cleaning routine once a month. Check out our guide on how to clean silver jewellery at home.
8. Humidity is not good for your precious jewellery as it accelerates discolouration and creates exposure to tarnish. Store your jewellery in a cool, dry place.
9. Always use a good quality jewellery cleaning solution while cleaning gold & silver.
10. Do not store pearls, opals and other gemstones with regular jewellery or in plastic. Gemstones need to breathe, store them in fabric jewellery pouches.
11. Have a separate storage section for chains, e.g. wooden hangers so that they don't get tangled with other jewellery and break while untangling.
12. Invest in a good, fabric lined or padded jewellery box with separate compartments, so that your jewellery remains protected when not in use.
13. Store silver jewellery in Ziploc bags or air-tight containers to slow down the tarnish.
14. Clean gemstones with lukewarm water and mild soap, do not use ultrasonic cleaner, ammonia or baking soda to clean them.
15. While putting on delicate bracelets, earrings or rings, do not put pressure on any component of the jewellery to avoid breakage. Wear it gently.
16. Remove your precious jewellery while you're doing household cleaning using sprays, chemicals or detergents.
17. Store each piece of expensive jewellery in separate pouches or fabric containers. Diamond cuts diamond, gold may start catching tarnish faster if it comes in contact with already tarnished silver. Store them all separately.
18. Do take your more expensive jewellery to professionals in case if any clasp, prong, gem or any other component seems to be loose, has a hairline crack or is likely to break.
19. Don't leave your precious jewellery lying around in the house on top of shelves, cabinets or glass bowls. Always place it back in your jewellery storage box or drawer after wearing it.
20. If you're storing a lot of gold, diamond and precious jewels at home, get a good quality safe to store it, in case of robbery or break-ins.
It's not a complicated process, preserving, storing and wearing your precious jewellery with care and responsibility.
All it takes is a little mindfulness.
Our handy tips will help you do just that.
Let us know if you have any other jewellery care ideas or suggestions in the comment box below.
Author Bio:
I'm Surbhi, a writer based in Hyderabad, India, with interests and writing experience spanning across industries. Writing, for me, is a stressbuster and means to express myself. Over the past decade, I have written for established publications such as ElephantJournal, latest trends in Jewellery – Jewellerista , SiteProNews. Although I write on a variety of subjects, fashion writing is one of my favourites.
First Image:- Photo by Kimberly Fowler on Unsplash (Free for Commercial Use)
Second Image:-  Photo by lucielle Jewel on Unsplash (Free for Commercial Use)
Image Reference: https://unsplash.com/photos/M1KfuZ-2Vjs
https://unsplash.com/photos/eKY3r-ErHLA
Recent Posts

Sudarshan Chakra symbolizes the centre of creation and

Amid the coronavirus pandemic, an artist made the

Organize your kitchen cupboards properly and neatly so
What's new at WeRIndia.com