10 most popular sports in different region of the world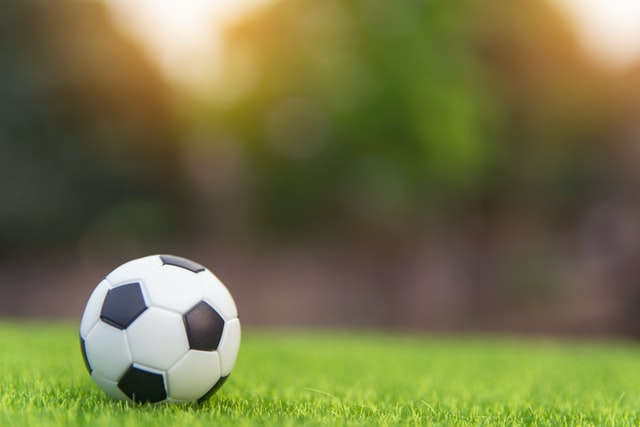 As a kid, we take games very seriously. Later in the life, it becomes a hobby, fitness activity, or a full-fledged profession. Those who are not playing enjoy the game on the ground or television as an audience. One or the other way, sports are involved in everyone's life. But, the choice differs according to the area or region. So, we will take a look at the top ten most popular sports in the world.
1. Soccer/Football – Asia, Africa, America, and Europe. Estimated fans – up to 3.5 billion
Two teams, each with eleven players and a spherical ball that has to reach the goalposts; that's how Soccer is played. A team member has to use any of the body parts to hit the football inside the opponent's goal. In 2018, football was the most luxurious sports all over the world.
2. Cricket – Asia, Australia, and Europe. Estimated fans – 2.5 billion
Invented in the 16th century by England, it became their national game in the 18th century. The sport has two teams with eleven players each. Both of the team tries to make most runs and win the game. Cricket is overwhelmingly popular in Sri Lanka, Bangladesh, Pakistan, Australia, and India. Cricket in India is like a religion, and the god is Sachin Tendulkar.
3. Basketball – US, Canada, China, and the Philippines. Estimated fans – up to 2.5 billion
One of the high paying game, Basketball is played between two teams with five members each. For each group, there is a hoop mounted at a 10 feet tall backboard. Points can be scored by shooting the ball through that hoop or basket, which is 18 inches in diameter.
4. Field hockey – Europe, Africa, Asia, and Australia. Estimated fans – 2 billion
First played in England during the 1800s, Field hockey is similar to soccer wherein both team try to puck the ball through the opponent's goal post. Except in hockey, players has to use a wooden stick instead of legs. Field hockey is the national game for India and Pakistan.
5. Tennis – Asia, America, and Europe. Estimated fans – 1 billion
Played in two formats – singles, wherein two opponents from different team participates and doubles that is played between two teams comprising a couple of members each. Irrelevant of the arrangement, the players use a cord strung racket to hit a rubber ball into the opponent's court. To make points, you have to strike the hollow ball in such ways that the opponent cannot strike it back.
 6.Volleyball – Asia, America, Australia, Europe. Estimated fans – 900 million
Invented in 1895 by William G. Morgan, Volleyball is characterized by two teams of six players each. Members of both the group throw a spherical ball over a central standing net. Points are scored when the ball lands into a team's court.
Summer Olympic Games has unique spots for Volleyball, since 1864. When it's played in the Olympics, Volleyball has viewers all over the world. The game is widely practiced in hostels, colleges, and army training camps.
7. Table tennis – Asia, Africa, America, Europe. Estimated fans – 850 million
 Also referred to as Ping Pong, Table Tennis came into practice since the 19th Century in England. Depending upon its format, two or four players hit a plastic ball using table tennis rackets. The games take place at a table divided by a small net. Apart from the service, the player has to hit the ball only after once bounce in their side; in such a way that the opponent cannot handle it properly.
8. Baseball – Cuba, Japan, US, and the Dominion Republic
 The game involves bat, ball and eighteen players; nine members for two teams. They participate in balling and batting one by one to make runs, governed by some rules. Members of fielding team called pitchers throw the ball, and a batsmen hit it to keep the scoreboard running. Baseball gained popularity in the 19th century in the US and slowly became one of the most loved games all over.
9. Rugby – England, France, New Zealand, South Africa, and the USA. Estimated fans – 4.5 million
 Started in England, but Rugby is now famous in many other regions. Two teams with fifteen members each plays against each other to send or kick a ball across the scoring line. Its audiences are only present in the countries where it majorly played. In other regions, it has less or no viewers. The broadcasting rights for a Rugby game is not as costly as a cricket or soccer game, but still, it's expensive.
10. Golf – Asia, America, Canada, and Europe. Estimated fans – 4 million
 First only famous Scotland, then the UK and now; rest of the world; Golf is more popular among the elderly as compared to young guns. You have to use a club (meal stick) to hit the ball over a pre-decided course. The ball should reach its goal in minimal strikes. Its viewers mostly belong to the upper-class adults.
This post is written by Stewart Dixon, a sports lover. He loves to write about various types of sports including cricket, football, tennis, basketball etc.
First Image:- Photo by Tevarak Phanduang on Unsplash (Free for Commercial Use)
Second Image:- Photo by Yogendra Singh on Unsplash (Free for Commercial Use)
Third Image:- Image by skeeze from Pixabay (Free for Commercial Use)
Fourth Image:- Photo by Guilherme Maggieri on Unsplash (Free for Commercial Use)
Image Reference: https://unsplash.com/photos/eOvv4N6yNmk
https://unsplash.com/photos/4SuSK9Byxuc
https://pixabay.com/photos/ice-hockey-puck-players-game-pass-1084197/ https://unsplash.com/photos/OH5g9IgcMWs
Recent Posts

Submission of statement in Form No. 61 has

All villages shall have a sufficient number of

Watch the expressions of a toddler while her
What's new at WeRIndia.com